A configurable virtual 'enterprise in a box' which emulates a typical enterprise network with all the infrastructure, user and attacker behaviour which can be generated on the go by supplying certain parameters.
This virtual box can be used in supporting the testing and development of security detection tools and other cyber security experiments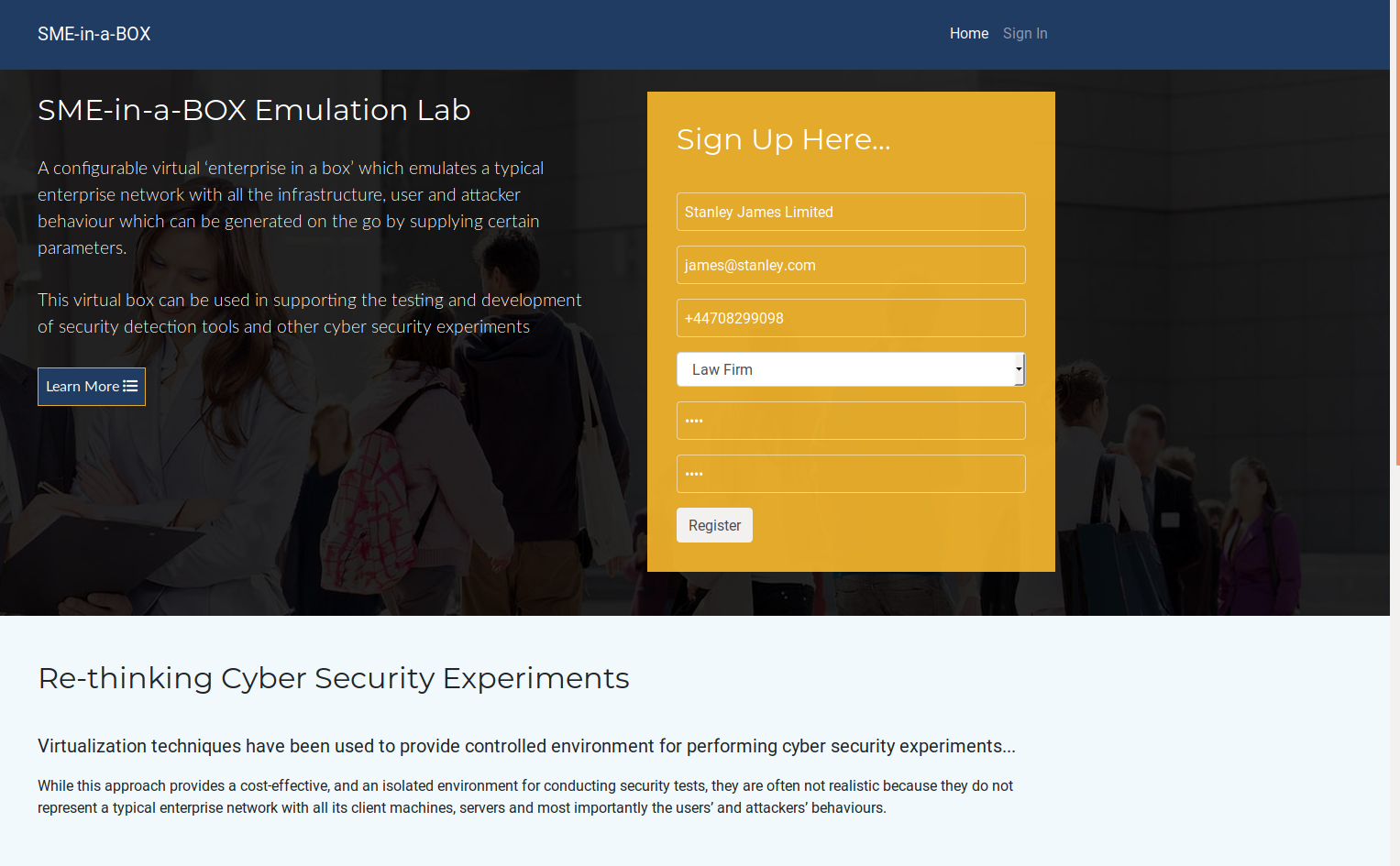 The proliferation of security tools makes it difficult for Chief Information Security Officers (CISOs) and others who are tasked with the responsibility of protecting the infrastructure and data in an Organisation, to select the best fit for their environment.
Sometimes when organisations need to use multiple tools; Inter-operability issues among tools could leave the organization more vulnerable than before.
Tool selection based on non-empirical factors such as: popularity in the market, sales pitches etc. do not guarantee protection for Organizations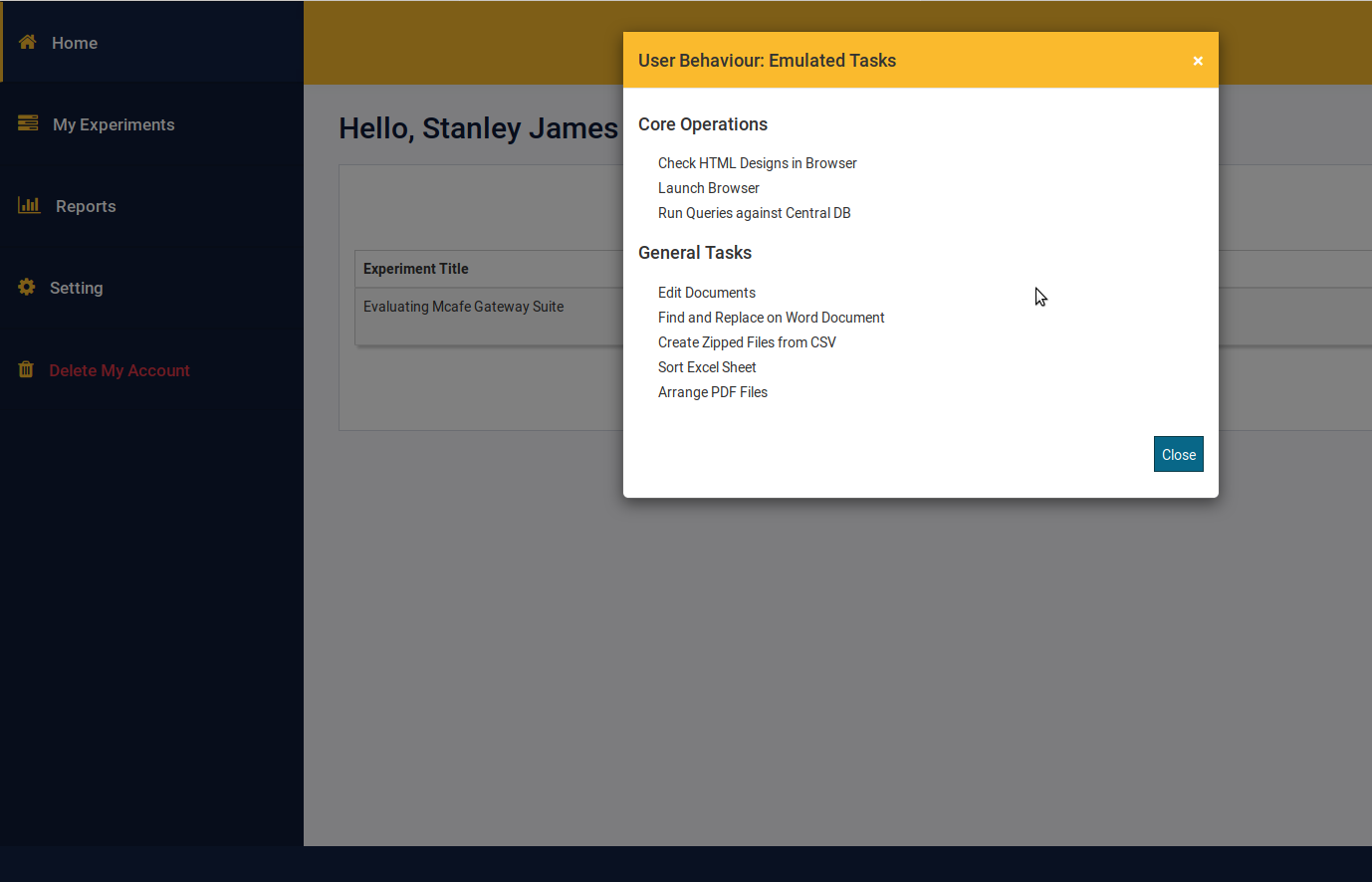 It helps eliminate the difficulties in security tool selection as it provides a simple way of performing a technical task of tool evaluation in a non-technical and cost-effective manner since the user can set up experiments by merely specifying parameters through an easy-to use Graphic User Interface.
It doesn't need high level of expertise or security skills to operate.